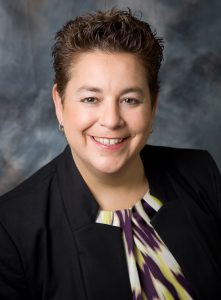 Gail J. Cohen was Editor-in-Chief of Canadian Lawyer, Canadian Lawyer 4Students, Law Times, Canadian Lawyer InHouse and Legal Feeds blog from 2006 to 2016 as well as FindLaw.ca from 2012 to 2016. She is currently a media and communications consultant and is working with the Canadian Civil Liberties Association as its Director, Media and Communications.
Among the projects she plans to pursue while at Osgoode, she will examine the impact of landmark rights and equality cases involving the LGBTQ community from the litigant's perspective as well as on the legal landscape in Canada.
"I'm looking forward to having the time and resources to focus on a project that I am passionate about as well as being able to take my years of experience running the largest group of legal periodicals in Canada to help amplify to the public the great work happening at Osgoode," Cohen said. She also looks forward to working with students, staff and faculty on the role media can play in legal advocacy.
An exceptional writer and editor, Cohen has received a long list of awards over the past 20 years including a Canadian Association of Journalists/Canadian International Development Agency fellowship in 2003 to cover the International War Crimes Tribunal for Rwanda.
Printing is not supported at the primary Gallery Thumbnail page. Please first navigate to a specific Image before printing.